Tuesday, May 24, 2011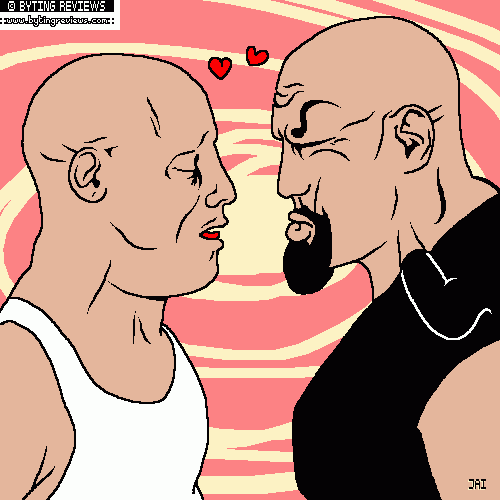 Bro-mosexual!
Unseen
Unseen
Unwieldy
critiqued by

Jai
2 comments:
[Other Showings]

Unseen
Unseen
Bland
Grating
Tuesday, May 17, 2011
Sound Bytes 09 from Byting Reviews on Vimeo.
Our heroes take a byte out of crime with their discussion of all things superhero. Movies/topics discussed in the order they are discussed: The King's Speech, Thor, the prospect of sex with frost giants, the X-Men movie series, Iron Man, Spider-man, Batman, the superhero fad in general, the idea of cinematic synergy as realized in The Avengers, the deeper implications of unoriginal programming, HBO/AMC as paragons of entertainment.
critiqued by

Sven
No comments:
[Other Showings]